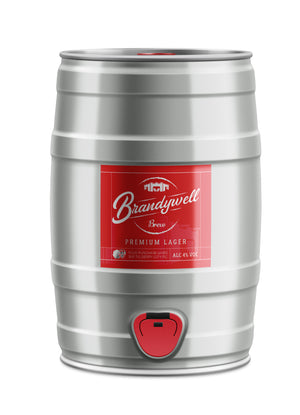 Brandywell Brew - 5L Mini Keg
A collaborative brew with Derry City Football Club, this is the perfect beer to toast the candy stripes. A light bodied smooth lager that is clean and crisp on the palate. The lager malt and low hop bitterness addition result in an easy drinking and mild tasting beer. The purchase of every mini keg gives £4 back to Derry City FC.
Best chilled in an upright position for 3 hours prior to tapping, instruction for tapping on top of the keg. Mini keg can be disposed of in the recycling bin.

5L Mini Keg
4% ABV