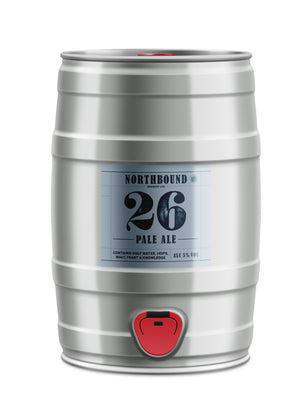 26 Pale Ale - 5L Mini Keg
The name "26" comes from a Master Brewer's measurement of bitterness contained within. This International Measure (IBU) gives the brewer and drinker an indication of the after swallow kick experienced at the back of the mouth. The 4 hop addition method gives a nicely balanced, refreshing and aromatic ale with a bold hop character. The New Zealand Sauvin hops impart a tangy taste on the palate.
Best chilled in an upright position for 3 hours prior to tapping, instruction for tapping on top of the keg. Mini keg can be disposed of in the recycling bin.

5L Mini Keg
4.5% ABV